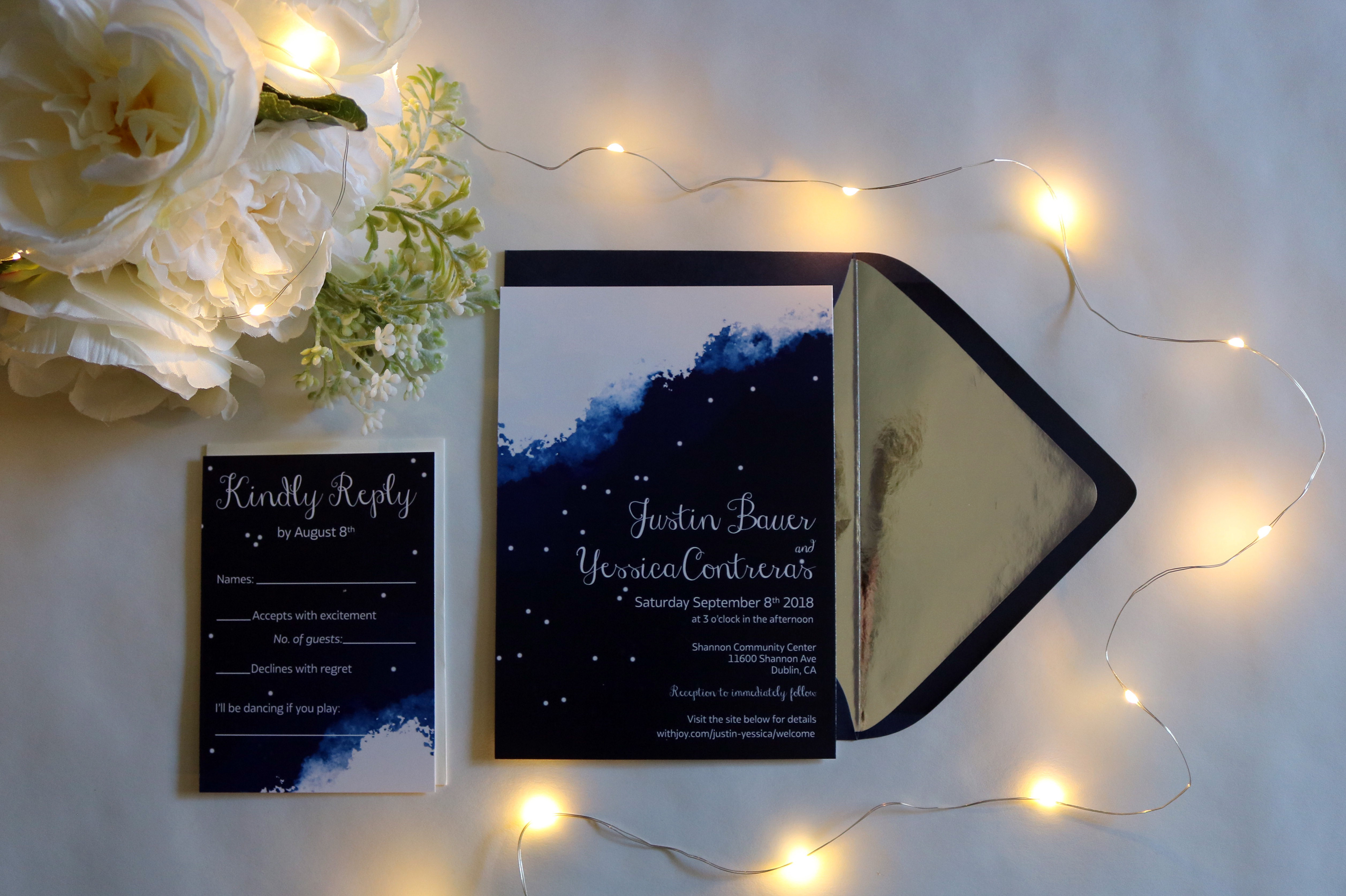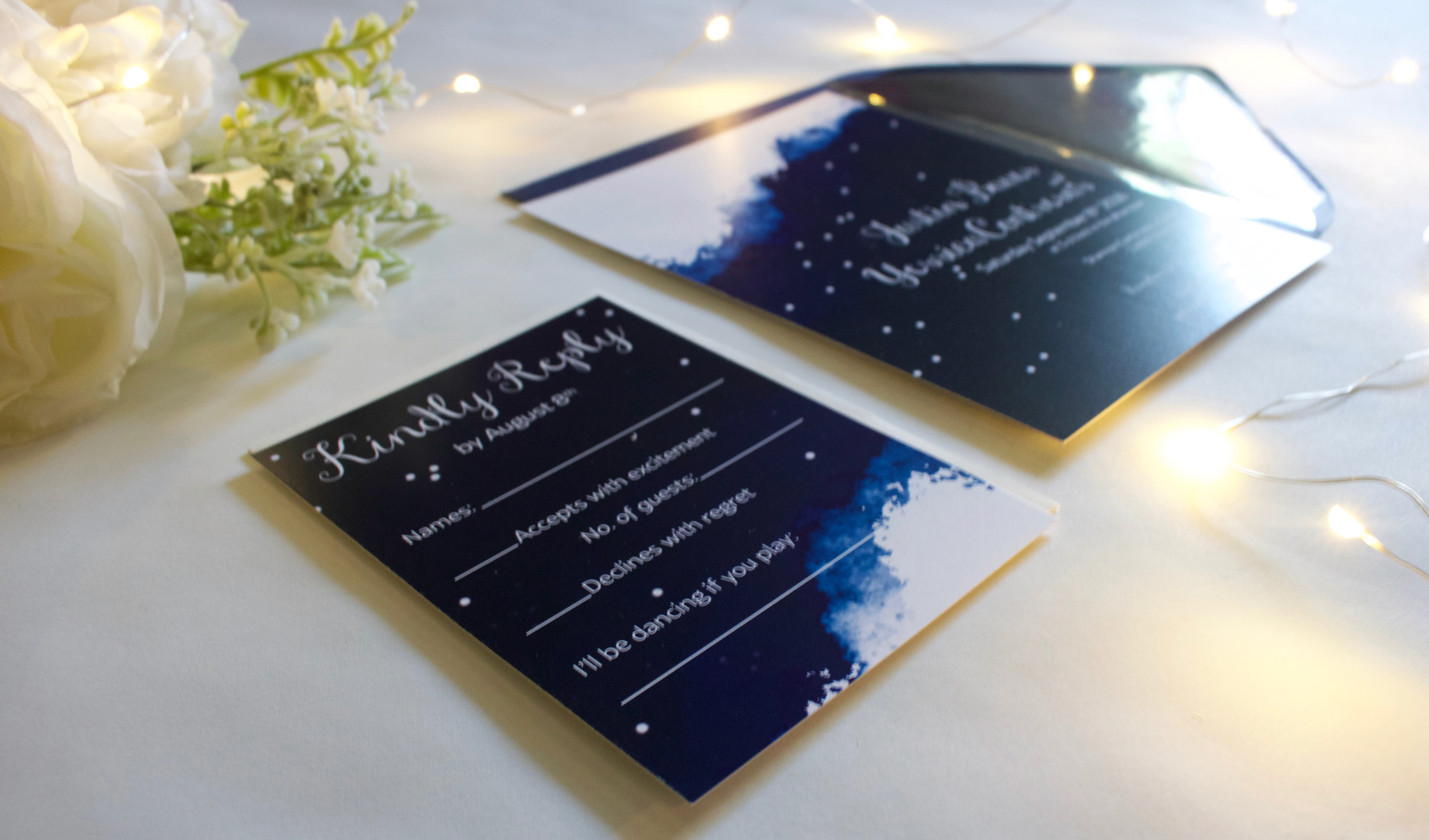 Praise for printing and cutting these gorgeous wedding invitations I had the pleasure of designing go to a local printing company called Yellow Dog. They offered an affordable price and a quick turnaround.
These invitations were designed for my cousin Justin and his fiance Yessica. They wanted something classy and elegant. I paired the invitations with a navy blue envelope and silver foil liner to match their wedding colors. The liner was cut out by hand, all 150 of them!
I love how these turned out!
I have been given permission from the couple to post these invitations without blurring the information.