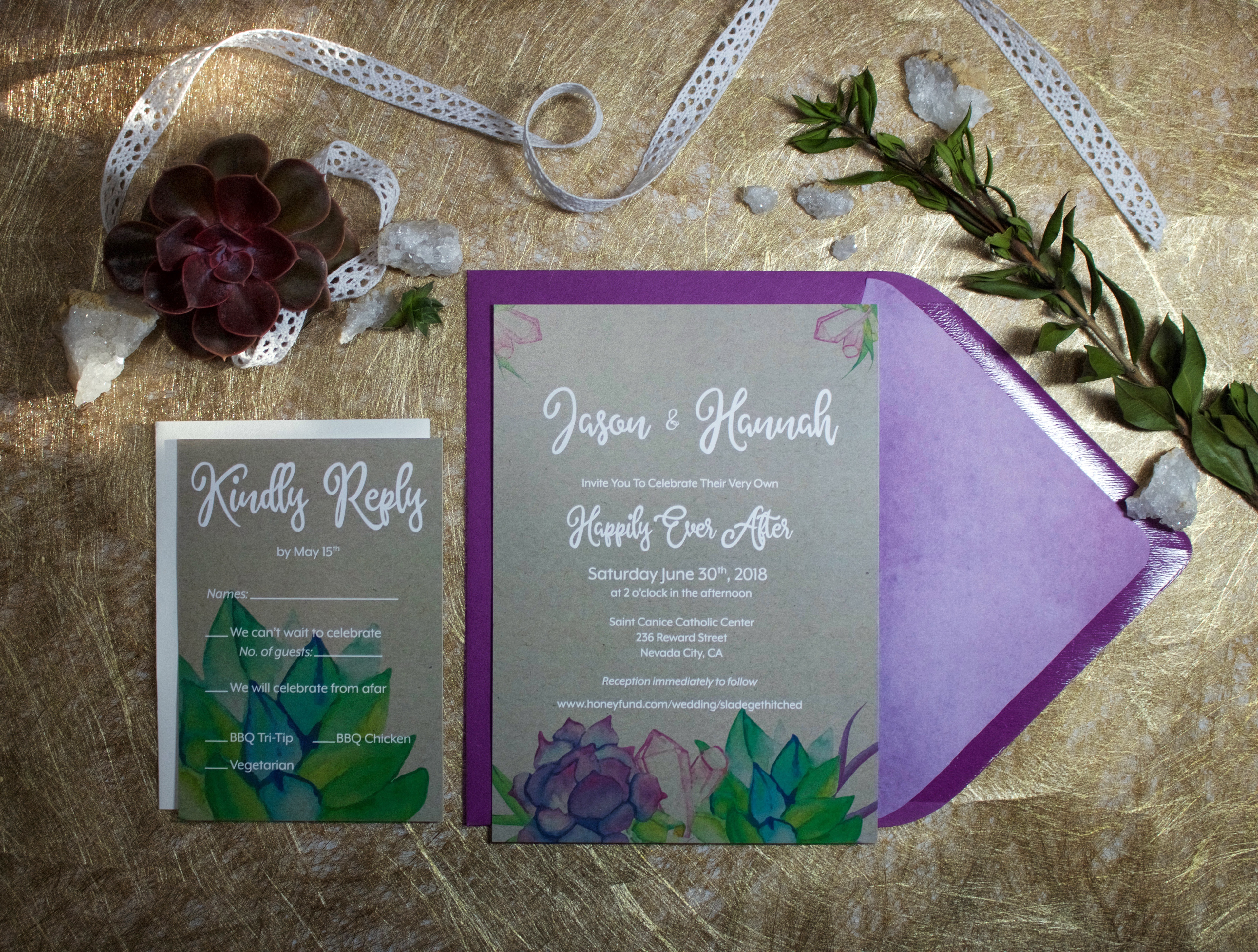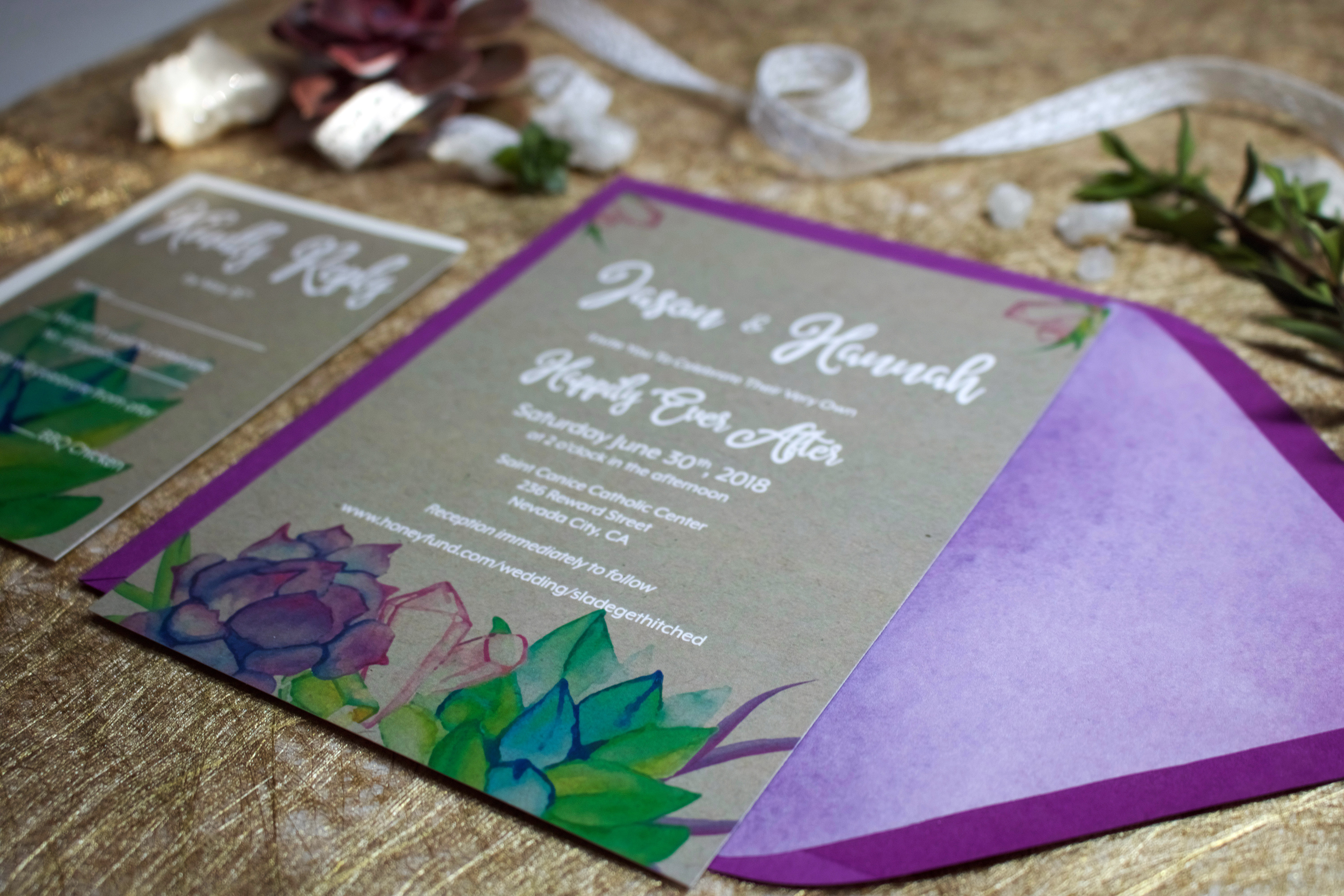 My sister-in-law Hannah is getting married this year and, as a wedding gift, I offered to design her wedding invitations for her. 
She wanted a design that was elegant, slightly rustic and playful, but still beautiful (of course!). After she told me she planned on decorating using succulents, I decided to paint the succulents and crystals seen on the invitations.
I paired these invitations with beet envelopes and a watercolor inspired liner, which I cut out by hand (150!).
And again, printing and cutting was provided by Yellow Dog Printing, a local company right here in Denver!